About ICEEN 2021
The 9th International Conference on Electrical Energy and Networks will be held in Singapore on March 6-8, 2021.
ICEEN as the workshop of ICGEA, which features invited keynotes speeches, peer-reviewed paper presentations, and academic visit. This conference provides opportunities for the delegates to exchange new ideas and application experiences face to face, to establish business or research relations and to find global partners for future collaboration. With the experience in the previous 8 years in Singapore (2013, 2017 & 2018, 2020), Phuket (Thailand), Kuala Lumpur (Malaysia), Nice (France), and Taiyuan (China). we sincerely hope that 2021 will witness an even greater success of the 9th edition.
**Due to the long-term impact of COVID-19, online participation is also recommended, and the online registration option is offered.

第九届电能与网络国际会议(ICEEN)将作为ICGEA会议的研讨会举行。主要目的在于为与会代表提供面对面交流新想法和应用经验、建立商业或研究关系以及寻找未来合作伙伴的机会。本次会议将采取专家主题报告,专家特邀报告,作者专题报告的形式展现科研成果并进行交流讨论。 欢迎业界专家学者积极投稿参会!
**由于COVID-19的长期影响,会务组提供在线注册选项并且支持在线参会形式。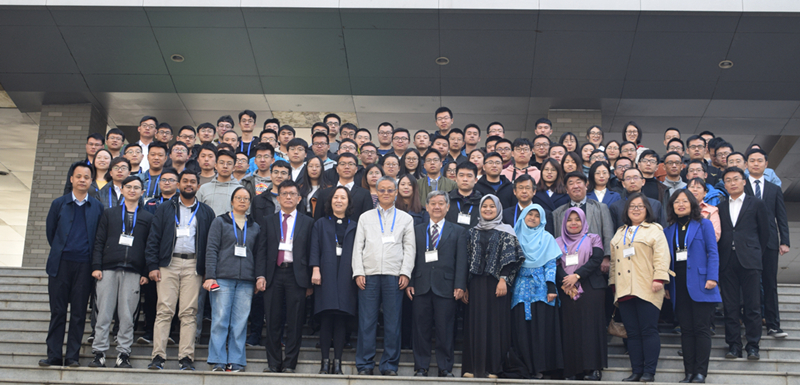 Proceedings 论文集
Submitted papers will be peer-reviewed and the accepted papers after proper presentation and registration will be collected in a special chapter of ICGEA conference proceedings, which will be submitted for indexing in Ei Compendex and Scopus.
本次会议投稿的文章将采取同行评议,接收的文章将作为一个特殊章节出版到ICGEA会议论文集中,并送检EI 核心和Scopus检索。前四届ICGEA会议论文集均已成功入库IEEE Xplore, 截至目前,前4届论文集已经被Scopus, 以及Ei 核心数据库检索。
查看ICGEA 往年论文集
Important Dates 重要日期

Submission Methods 投稿方式

Submission Deadline

Notification Date

Registration Deadline

Camera Ready

Registration Deadline
(Listener)

January 25, 2021

February 10, 2021

February 20, 2021

February 25, 2021

March 3, 2021

1. Log in the Online Submission System to upload your paper

2. You can also send the papers directly to iceen_secretary@young.ac.cn

* English is the only official language of the conference.
* Full paper is requested, if publication is considered. For oral presentation without paper publication, please only submit an abstract.
* 4 Pages ≤ Paper Length ≤ 10 pages
* Extra page will be charged with 60USD per page, when one paper has more than 5 pages.